Check out the Media Center page and BGE's Follett Destiny Discover for great summer reading lists!

Look for the May newsletter in the Documents/Newsletter section. Busque el boletín de mayo en la sección Documentos / Boletín

Look for the Bowling Green Elementary BPIE in the Documents section.

Congratulations to the Hardee County Teacher of the Year....BGE's Ms. Brittany Wiggins. We are so proud of you!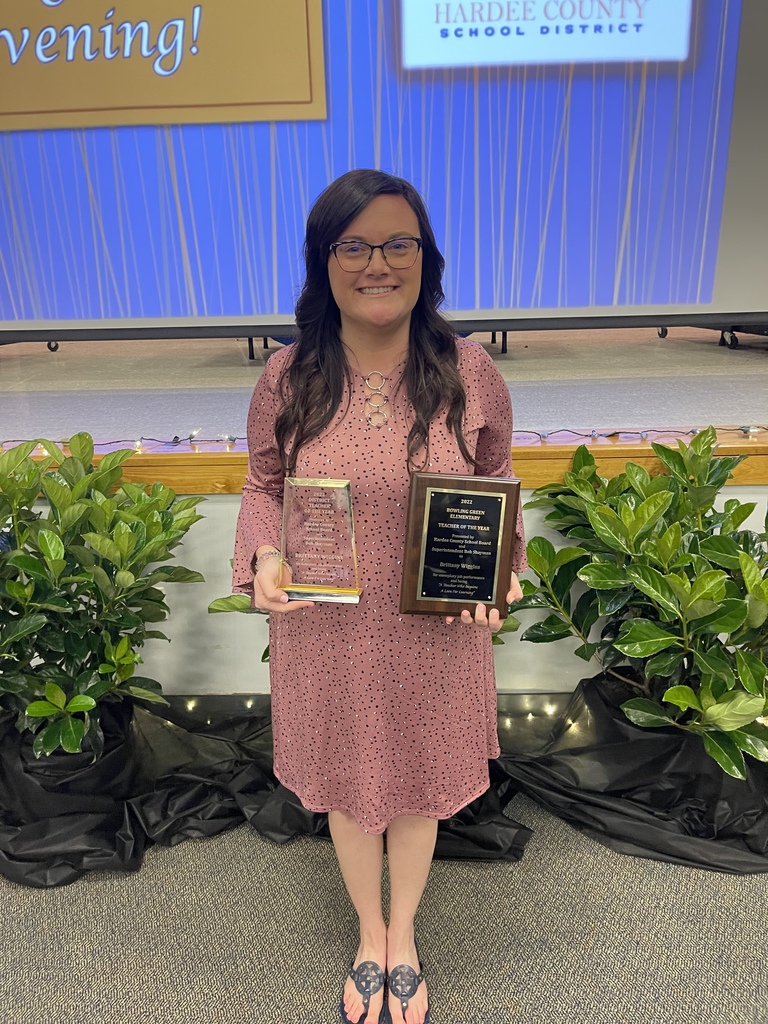 The 2021-2022 Title I Right to Know letter is posted on the Documents link. La carta del derecho a saber del Título I de 2021-2022 se publica en el enlace Documentos.

Welcome to our new website! Don't forget to download our app!